Historic, Anglican Church
Hanna City, Illinois 61536
Christ Church Limestone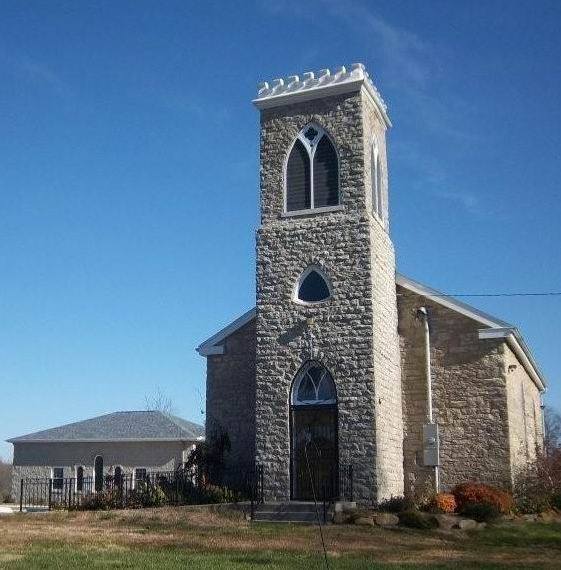 1604 N Christ Church Rd, Hanna City, Illinois
Mailing address: PO Box 224, Hanna City IL 61536
Service:
An Anglo-Catholic community of believers in Christ, members of the Anglican Church in North America and the Diocese of Quincy.

Welcome to Christ Church Limestone

Our Old Stone Church, more than being a piece of history, harbors within its walls a legacy of ministry,
which we hope to preserve and maintain for generations to come.

By visiting this page, we are able to show and highlight the legacy which God has placed upon us,
and see in what way you could share in its life and see how you could support our endeavors.

Our pews, our stained-glass windows, our Queen Victoria's bell...they all tell a story!
But above all, our church is made of a "quilt" of constant praise and worship (since 1845),
where many have found the beauty of God within his temple. This quilt is extended from
our Sanctuary to our Parish Hall, to the entire world.

We encourage you to come visit us. We sincerely offer ourselves to remember you
in our prayers, as much as we hope that you would ask the good Lord to sustain us
in our life and ministry for generations to come.
Father Harold Camacho, OSB

Mission
To serve God and Neighbor through the preaching of the living Word of God and the administration of the Sacraments of the On
e, Holy, Catholic and Apostolic faith; guiding people to the knowledge of Jesus Christ, light of the Nations!
Awards
National Register of Historic Places (Feb. 1983)


Phone
(309) 750-4555





Updated 8-13-17
Web page was created on a MacBook Pro with Sea Monkey
and posted with Fetch.